Even though TikTok is run by a strong team, mistakes still happen. If you are experiencing the situation of posting blurry TikTok videos that are difficult to watch, here is how to post TikTok videos that are not blurred. Snaptik4k will show you How to post TikTok videos without blur with HD quality right here in this article!
TikTok (formerly Musical.ly) is a social networking application. Its goal is to stream and share short-duration videos. TikTok is developed and distributed globally by the Chinese company ByteDance (in the Chinese market, TikTok is released by ByteDance under the name Douyin. So how to do how to post videos on tiktok without blurring is what many young people are interested in for this social network.
Why do TikTok videos get blurry when posted?
The most common reason is that the Data Saver feature on your TikTok account is being activated. This feature will be useful when you use a 3G/4G mobile data plan to surf TikTok without consuming too much space. However, this feature also reduces the quality of the videos you post on TikTok for the same reason as above.
In addition, there are some other reasons why TikTok video quality is blurry, degraded quality when uploading such as:
Weak internet connection
Quit an app while posting a video
Video quality is blurred during video making
Faulty Tiktok App
Settings on phones limit the quality of uploads to Tik tok
How to post TikTok videos without blurring in app settings
Step 1: Open TikTok, click the plus icon in the lower corner navigation bar to start how to post videos to tiktok without blurring.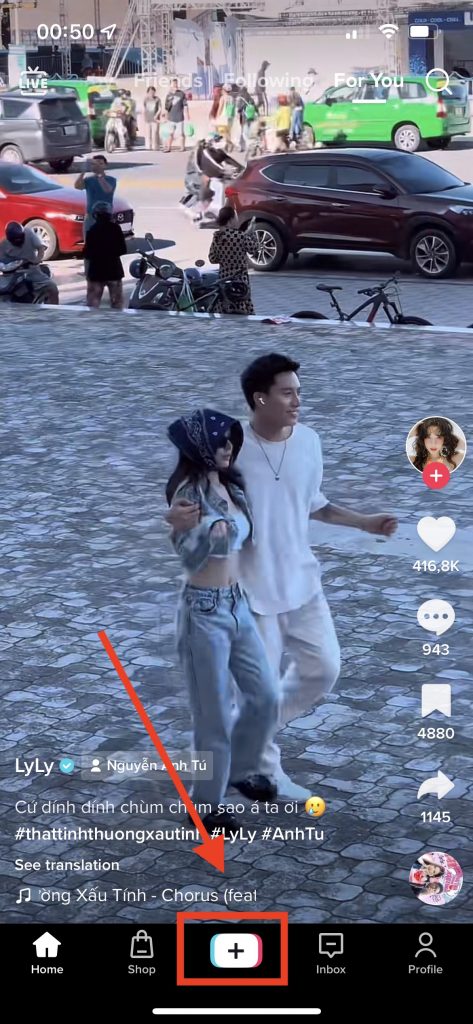 Step 2: Select the video you have prepared to post on TikTok. If necessary, you can add effects, text, filters to complete the video. Then click Next to go through the Post section.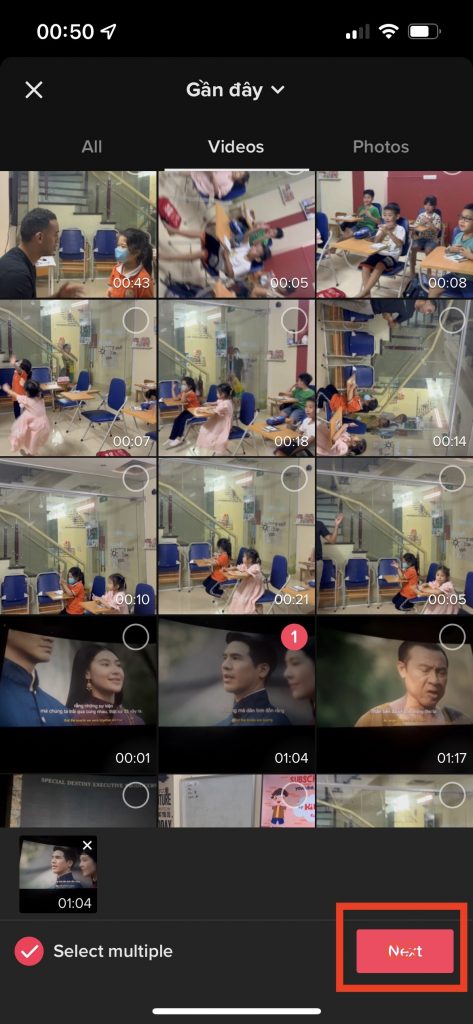 Step 3: Note, before actually posting a video, in the Upload section, click Allow high-quality uploads.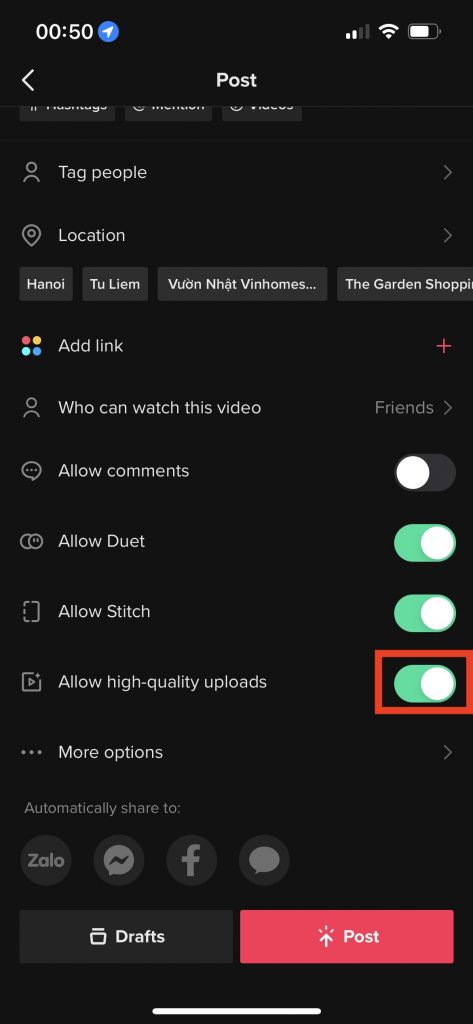 Turn off Data Saver mode to post Tiktok videos that are not blurry
Step 1: Open the TikTok app and go to Settings and privacy.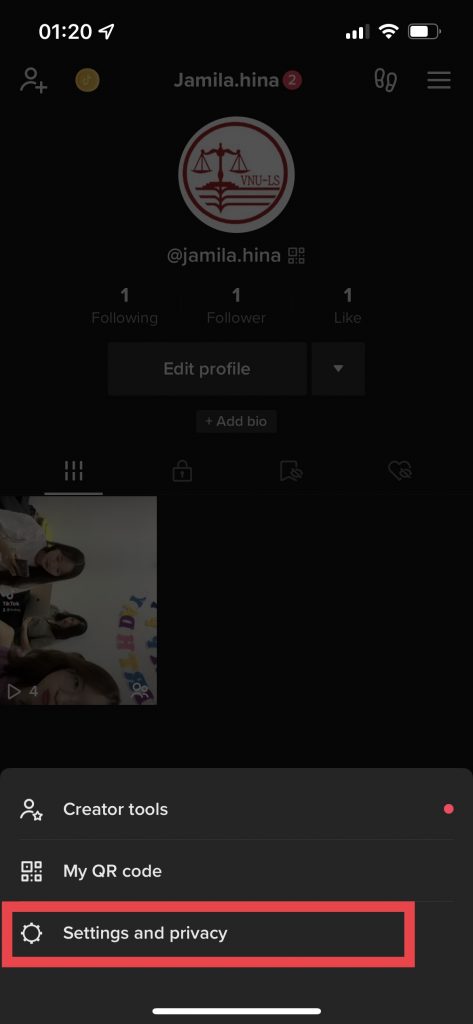 Step 2: Scroll to the bottom of the page and you click on the Data Saver feature.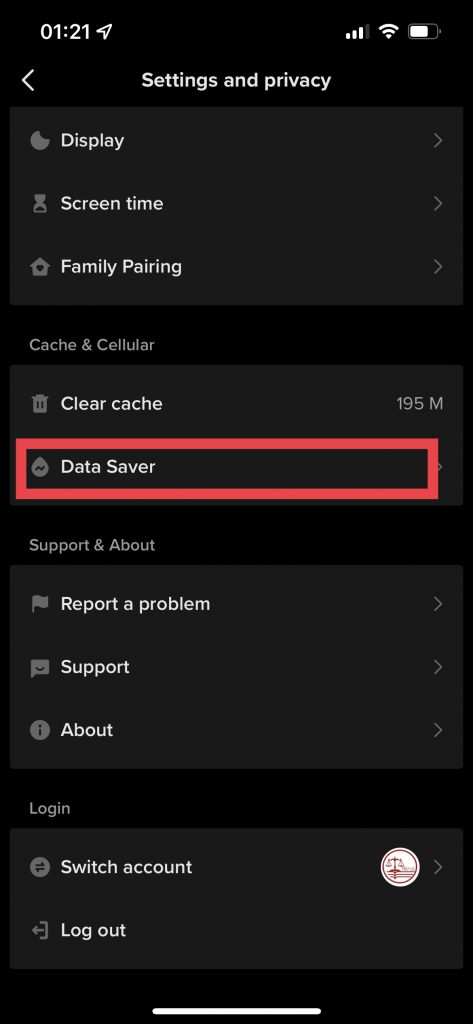 Step 3: Here, you turn off the Save Data feature and restart the application by turning it off and on again.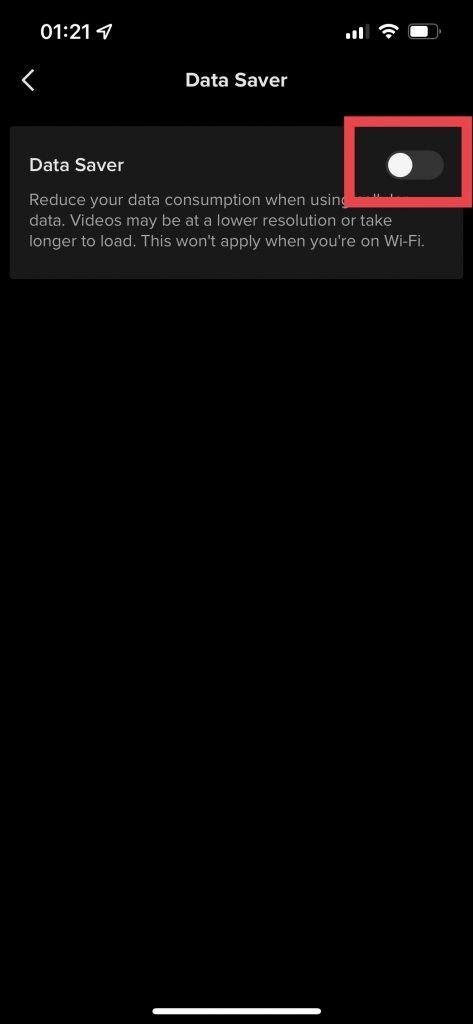 Above is how to post videos on tiktok without blurring, as well as a few solutions to the blurred TikTok video situation. Good luck!