TikTok is becoming more and more popular and accepted by more people, this diversity of viewers also causes many problems during use. A lot of people have messaged me asking about how to set the account to be private, because they don't want the videos they post to be viewed by strangers. Only people who have permission to follow their account can see it. So how can we solve this problem? Please refer to the article below with Snaptik.
Step 1: Go to TikTok web or TikTok app on your phone. (note, this article will only guide you to do it on TikTok Web)
Step 2: Hover over your account profile picture, select Settings.
As you have seen, in this setting, there are three items: Manage account, Privacy and Push notifications. Here, you notice the Privacy section.

Step 3: Change public mode to private mode by clicking private account.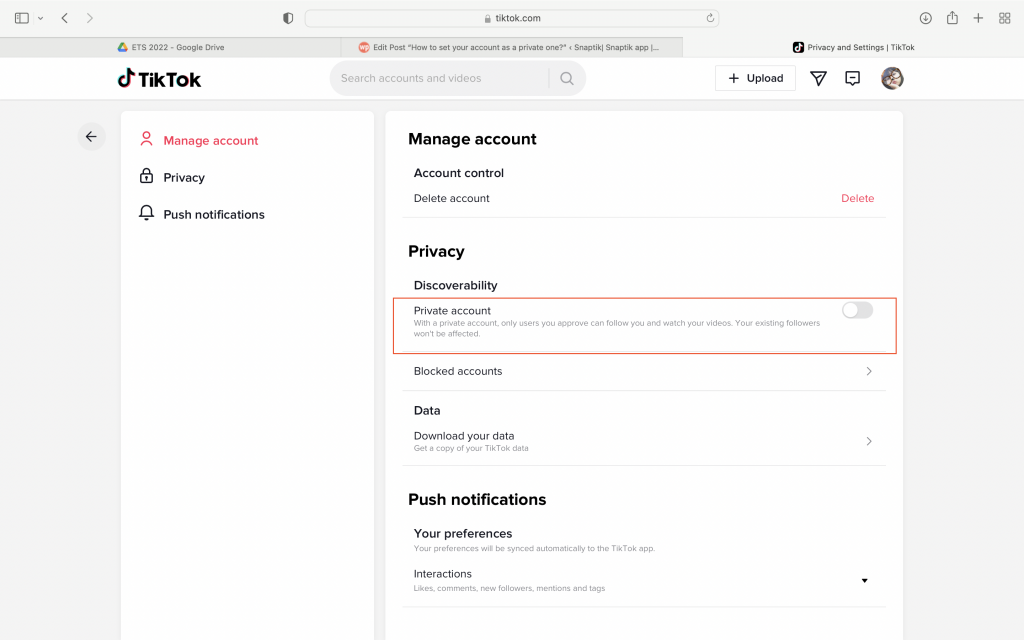 That's all. From now on, people who want to follow your account will need your permission. This really is a very useful feature for users who are seems like introverts or do not like to be too public on social networking sites. If you want to make your account public again, just tap on private account again. wish you success.
Thank you FPT fiber optic cable for supporting this article. Stay tuned for more articles in the next issue.